Start main Content
Update on Coronavirus Disease (COVID-19) Preventive Measures (30 October 2021)
30 Oct 2021
The Committee would like to invite attention from all stakeholders on the mask-wearing requirement on campus.
All people on campus, including indoor and outdoor areas, are required to wear masks over and covering the person's nose and mouth, with the mask touching the person's nose, chin and cheeks. When used properly, masks can prevent infections transmitted by respiratory droplets.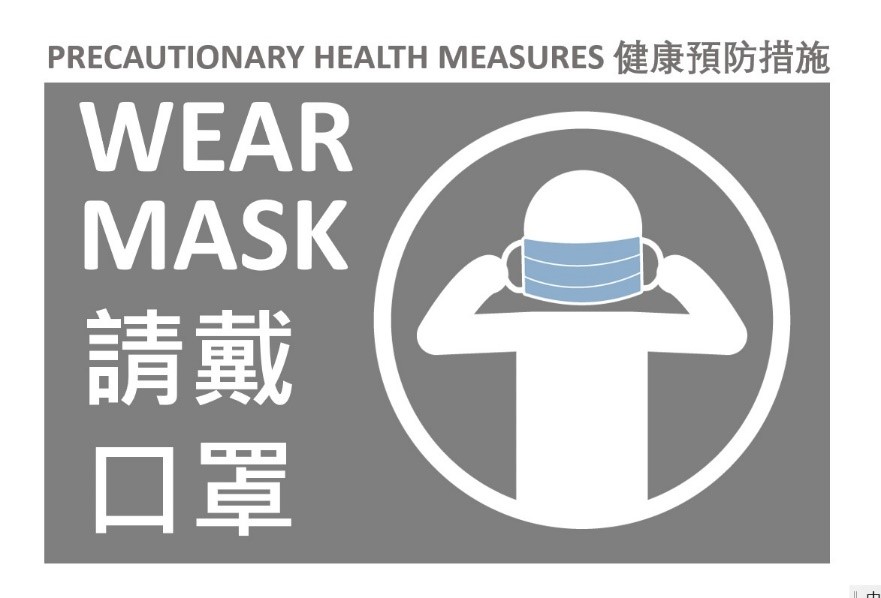 N95 respirators are generally not recommended for use by general public in community settings as surgical masks can protect against COVID-19. Special training is required for proper wearing and removal of N95 respirator. Otherwise the infective risk due to inadequate protection and contamination may be increased.
If the directions in relation to catering or scheduled premises under the Prevention and Control of Disease (Requirements and Directions) (Business and Premises) Regulation (Cap.599F) allow any person in the premises not wearing a mask in circumstances permitted (such as when having a shower, or having meals in canteen), it is considered as a reasonable excuse for not wearing mask.
Thank you for your kind attention.
Best Regards,
Weixin Shang
Chairman, Health, Safety and Environment Committee